King's Comfort's guide to bed specials for our special customers:
Learn all you need to know about how to choose bed specials in 3 minutes:
• Do not make a hasty decision just because of the price. You want to make sure to follow the procedure given in our 'Buy a mattress' blog.
• Have a price range in mind before checking the specials. You should also be aware of what you can afford so that when you are in the store, you do not waste time. In this way you might find a cheaper bed, and with the rest of your budget, you might then decide to buy a bigger bed or a bed accessory like a headboard.
• If you are shopping online, make sure you are shopping on a reliable website that gives their company's telephone numbers, emails and mentions their policies on bed specials.
• Make sure the company has reviews, and if they do, compare the positive reviews to the negative reviews on bed specials in order to get an overview of the company's prices and quality.
• Compare the prices and quality of the bed specials at different stores. Here at King's Comfort we guarantee an affordable price for luxurious comfort.
• Look out for bed specials before Black Friday or Christmas to avoid the crazy volume of people buying beds on those specific busy days.
• If you do shop for a bed on Black Friday, make sure to go first thing in the morning when shops open or closer to the shop's closing time to avoid having to stand in queues for a bed.
• If you are unfortunately caught up in the masses of Black Friday or Christmas specials, it is important to remain patient and relaxed to avoid the disappointment of not deciding to buy the bed you need.
• If you are in the store and are still unsure about how the bed specials work, feel free to ask our sales persons. They will be eager to advise and help you based on the information you give them.
• Ask about the payment plans, like lay buys, and if they are linked with the specials.
• Keep in mind that beds are big products, so you either need to make a plan to transport them yourself, or you need the company to deliver the bed, therefore there might be an extra added cost for transport. Make sure to ask the company how much the delivery fee will be.
• It can get extremely busy during these special instances and the company might run out of stock, meaning you will only get your bed a bit later. This is why the best option would be to shop a bit earlier than what most people would.
Bed Special Tips: What is Black Friday?
Black Friday originated from America and is held after Thanksgiving. Black Friday is considered a Friday when the prices of all products are on special, therefore you want to look out for this special day.
Why should you consider King's Comfort's bed specials?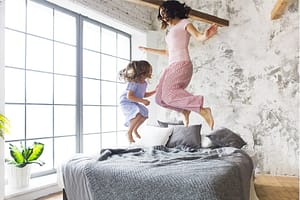 With the festive season emerging, bed specials are back. Whenever the world celebrates specials, beds are often forgotten due to the world's rush to buy other products, but this is in fact the best time to buy a bed, because the prices of beds are lowered, especially at King's Comfort. Our beds are already affordable at their usual prices. Can you imagine how discounted they must be on Black Friday or during the Christmas specials? We always have beds with unbelievable discounts ranging up to 25% off the usual pricing and 10% off display items. This is also the best time to buy beds in bulk if you run a hotel, student accommodation or hostel.
As our 'Buy a Bed' blog explained, comfort is linked with the pricing, therefore the best time to buy our very best beds, would be this festive season to get the Christmas bed specials. High-density foam beds, like our Cliffton, Constantia and Bishop, are made using special technology, which is why they are considered our best beds for comfort. These are especially made for people who are suffering fromback problems, therefore these beds are a bit pricier than beds with other types of mattresses which consist of open Bonnel springs or pocket springs. Why not then buy a bed when it is on special? Our sales persons are extremely kind and will not mind helping you to find the best deal for your needs.We also have stores in various areas to cater for as many people as we can.We encourage you to come to King's comfort for the ideal bed specials!
What if you do not want to go out to a store to buy a bed?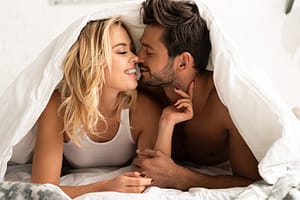 Thanks to technology, you will be able to avoid public areas and you can order your bed on King's Comfort's online website with the special price. You will receive free pillows if you enquire via Facebook or on our online page. You can even choose if you want to pick the bed up yourself or if you want the company to deliver it at a good and affordable delivery cost.
What payment plan does King's Comfort offer and will you still get the bed at a special price?
You are in luck, because, even if you are not able to afford the full price on this day,King's Comfort offers lay buy options of 3, 6 and 12 months and we also offer it at the special price! We also offer special process for all Sassa grant users. This way you do not have to compromise on the bed you want, and you will still feel the satisfaction of the bed specials.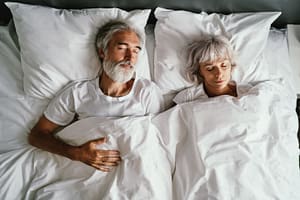 How to know if you should buy a new bed
If you are not sure whether to buy a new bed or mattress, do research by checking out our 'Buy a Mattress' blog to guide you.